Impact100 Intern
We are hiring a stellar intern to support one of Norrsken's newest, and most exciting, initiatives: The Norrsken Impact/100.
We are hiring a stellar intern to support one of Norrsken's newest, and most exciting, initiatives: The Norrsken Impact/100.
The Impact/100, created in partnership with some of the world's leading organizations within impact and venture capital, is the defining list of the world's most promising impact startups.
You could say a lot about them, but it's basically this: 100 ideas that can change 1 billion lives.
We're now looking for a top-tier intern to join our mission of spotlighting the world's most inspiring and impactful young companies.
Role responsibilities
Help us find the world's best impact startups: Conduct market research to find potentially revolutionary startups around the world (sector and geography agnostic).
Deep-dive into promising leads: Gather relevant information on the nominated startups into a database, help conduct due diligence and perform thorough analysis of which startups should make the Impact/100 list.
Ensure that we provide clear and concise information to stakeholders: Partake and support in presenting high-interest startups to the Steering Committee, as well as prepare material and memos on the final candidates.
Who you are
You are passionate about making a positive impact in the world, and see entrepreneurship as a driver of positive change.
You are a curious person and an enjoy finding new solutions to old ways.
You enjoy rolling up your sleeves and solving all types of problems without prestige.
You are a team player and enjoy collaborating with and supporting your team.
You are able to take full ownership of projects and drive them from start to finish independently.
You are able to quickly evaluate and analyse information and draw conclusions from it.
Practicalities
We aim for this opportunity to be integrated into studies either as an internship that is part of your program or as part of a thesis, in order for you to be eligible for student financing (CSN or other), as the internship is unpaid.
The duration of the internship will be from January to April 2023.
Previous experience within investments, startups or finance is a plus. The working language of the role is English, so high proficiency is essential. We actively seek to recruit talented people from all academic backgrounds. We encourage all majors to apply and will consider extracurricular activities, academic standing and work experience when selecting candidates to interview.
About Norrsken
Norrsken is an impact ecosystem where entrepreneurs can find everything they need to make saving the world their business.
We run award-winning co-working spaces in Stockholm-Sweden, Kigali-Rwanda and (soon) Barcelona-Spain. We incubated several funds, including Norrsken VC -the world's largest early-stage impact VC fund, and Norrsken22, a $200 million growth fund backing exceptional entrepreneurs building Africa's new tech unicorns.
We run our own global Norrsken Impact Accelerator, and also continue to gather some of the world's greatest thinkers in the recurring end-of-summer Impact Week.
...But we're only getting started. We're now ready for the next stage of our growth journey, and we're looking for top-tier talent to join our mission of helping entrepreneurs solve the world's greatest challenges.
Norrsken is a non-profit, non-partisan and non-political foundation, with a strong belief in effective altruism. It was founded by Niklas Adalberth, co-founder of payment services unicorn Klarna.
We encourage you to apply as soon as possible, as recruitment is ongoing.
Norrsken wishes to attract, recruit and retain a diverse, inclusive and creative workforce to give us the best opportunity to meet the diverse needs of our members and guests. We actively encourage applications from all groups and communities.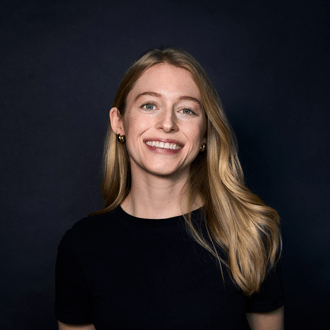 Contact
Magali Roy Bentley
Investment and Operations Associate, Norrsken Impact Accelerator – Norrsken House Stockholm
Who are we?
We are a mix of highly dedicated, top-performing entrepreneurs, analysts, investors, developers and creatives who all believe in making the world a better place.

We share the same down to earth values and ambitions that make us thrive in a dynamic and fast-paced environment where our efforts are directed towards making good things happen in efficient ways.
We believe that the highest impact come from mutual efforts, wherefore we only hire great team players who invest a lot of hard work and dedication into their practices.
Needless to say, Norrsken is an equal opportunity employer.

About Norrsken Foundation
We are a non-religious, non-partisan, non-profit Foundation with a strong belief in Effective Altruism. We support and invest in both for-profit businesses and non-profit organizations, whichever we believe is most likely to have a positive impact on society.

Impact100 Intern
We are hiring a stellar intern to support one of Norrsken's newest, and most exciting, initiatives: The Norrsken Impact/100.
Loading application form
Already working at Norrsken Foundation?
Let's recruit together and find your next colleague.