Norrsken Nordics
·
Norrsken House Stockholm
Norrsken Student Welcomer - Volunteer one day a week (Stockholm)
Expand your network and work in Europe's biggest hub for impact & tech!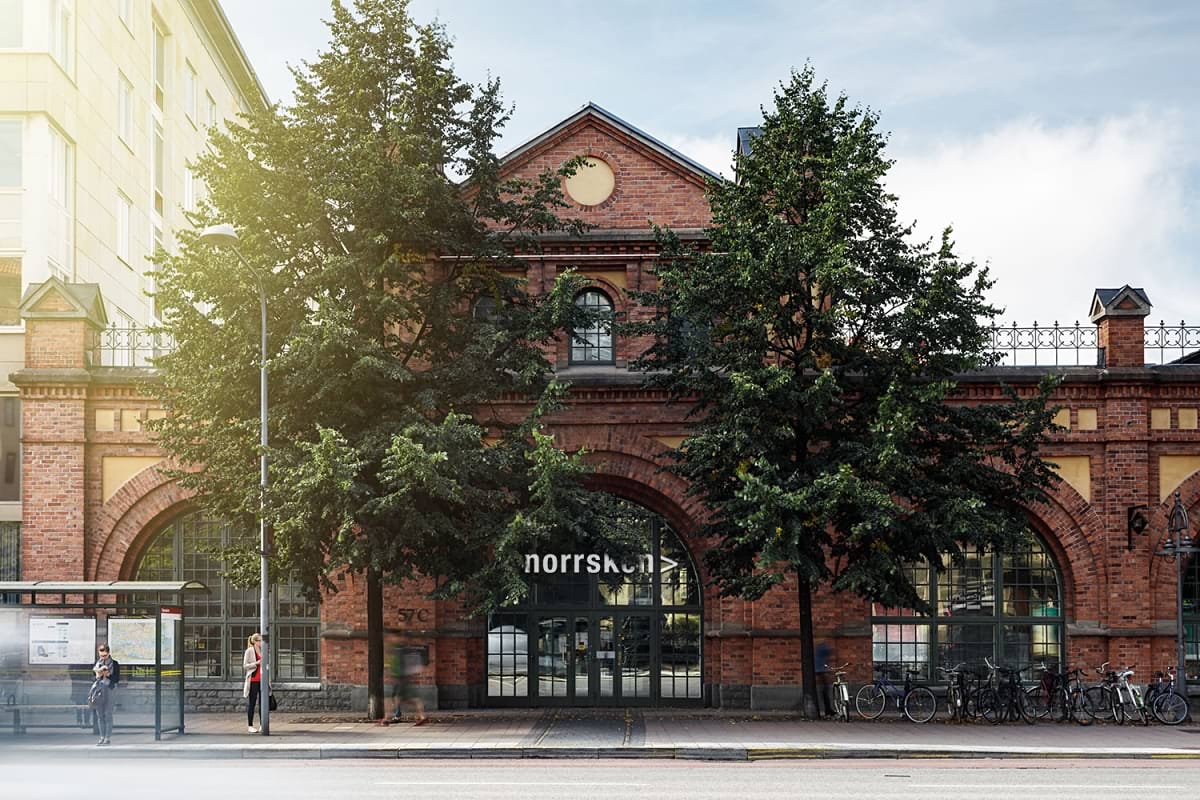 Are you passionate about people, impact & tech? Do you want to contribute to a better world? Are you a positive person who wants to expand your network? Keep reading! 
If you're looking to get involved in the impact & tech scene, expand your network and get some experience in one of the coolest workplaces in Stockholm, we want to hear from you! 
This is a great opportunity for you who are students and looking for gaining experiences while creating a network in Sweden.

The position
As a Norrsken Welcomer, you will be part of a team of five Welcomers, primarily owning one day a week while supporting each-other throughout the full week. You're the first point of contact at Norrsken House, welcoming our entrepreneurs & visitors with positive energy and being the first smile people see when they come to visit us! You will bring your positive personality to create an open and collaborative atmosphere where people feel encouraged to connect. You will also help members & guests with any issues, as well as support the Norrsken team with daily tasks such as basic admins, letters & mails, meeting room operations, stationery refilling, providing support during Norrsken events and hosting open house tours for new impact entrepreneurs and special guests. 
We put a lot of trust in you and this role gives you significant opportunities and autonomy to come up with new ideas and solutions that might serve the startup community at Norrsken House as well as engaging with other parts of Norrsken Foundation.
You are welcome to work on your own projects and get things done at the same time as long as you've done your daily duties, making the role a perfect fit for anyone who is flexible and looking for ways to engage with the impact tech scene in Stockholm. 
What we at Norrsken offer you:
Boost your professional network among entrepreneurs and change makers and learn more about impact tech.
24/7/365 full-time membership of Norrsken House.
We pay your monthly SL card.
We also provide you a lunch meal for the day when you're on duty. 
Access to events & seminars taking place at Norrsken House (conditional upon availability).
Time to work on other projects outside of the day-to-day tasks.
Requirements
Currently enrolled in one of the universities/colleges in Stockholm or neighbouring cities
The working language at Norrsken House is English - Swedish is not a requirement.
Able to commit 08:30-16:30 one day a week + one 30-min weekly digital meeting.
Able to commit to start in mid-August or September, and until end of 2022 (we offer a possibility to continue).
You must have a Swedish personal identity number (personnummer) or co-ordination number (sammordningsnummer) to volunteer at Norrsken.
Occasionally, you might be asked to stay around during events in the evenings. 
Send us your CV together with a couple of lines about yourself and why you would like to contribute to Norrsken!
 Norrsken wish to attract, recruit and retain a diverse, inclusive and creative workforce to give us the best opportunity to meet the diverse needs of our members and guests. We actively encourage applications from all groups and communities.

Company

Norrsken Nordics

Locations
Contact
David Liu
General Manager | Norrsken House Stockholm – Norrsken HQ
Who are we?
We are a mix of highly dedicated, top-performing entrepreneurs, analysts, investors, developers and creatives who all believe in making the world a better place.

We share the same down to earth values and ambitions that make us thrive in a dynamic and fast-paced environment where our efforts are directed towards making good things happen in efficient ways.
We believe that the highest impact come from mutual efforts, wherefore we only hire great team players who invest a lot of hard work and dedication into their practices.
Needless to say, Norrsken is an equal opportunity employer.

About Norrsken Foundation
We are a non-religious, non-partisan, non-profit Foundation with a strong belief in Effective Altruism. We support and invest in both for-profit businesses and non-profit organizations, whichever we believe is most likely to have a positive impact on society. Although we are based in Stockholm, Sweden, we see ourselves as world citizens.

Norrsken Nordics
·
Norrsken House Stockholm
Norrsken Student Welcomer - Volunteer one day a week (Stockholm)
Expand your network and work in Europe's biggest hub for impact & tech!
Loading application form
Already working at Norrsken Foundation?
Let's recruit together and find your next colleague.