Norrsken Ecosystem Jobs
·
Stockholm, Sweden
Business Controller at Cellcolabs
Cellcolabs is not just a biotech startup; it's a revolution in the making. Our mission is to revolutionize healthcare by manufacturing cutting-edge cell therapies on an industrial scale and make them accessible to the many. If you're passionate about making an impact on countless lives - we welcome you to join our mission!

We're seeking a Business Controller with a strong background in financial controlling and supply chain management to become part of our dynamic team at Cellcolabs. You'll be responsible for analyzing and optimizing our supply chain- and financial processes and collaborate with internal teams to initiate improvements to minimize costs, maximize productivity and ensure a smooth flow. You'll also be responsible for our financial planning and analysis and providing reports, forecasts, and insights to support key business decisions across the organization. As our Business Controller you'll play a pivotal role in driving financial performance and operational efficiency as well as supply chain management and therefore setting the direction for Cellcolabs future growth!
This role is tailor-made for analytical minds who thrive in fast-paced environments and are eager for an opportunity to contribute, lead, and shape within an entrepreneurial business. You'll be based at our head office in Campus Solna of Karolinska Institutet and report to our CFO/COO.
Key responsibilities (but not limited to):
Financial planning, analysis, and forecasting for Cellcolabs, encompassing supply chain and operations.
Develop and maintain financial models, budgets, and forecasts to facilitate strategic decision-making.
Identify areas for optimization in our supply chain and implement cost-saving initiatives in collaboration with internal teams and suppliers.
Collaborate and negotiate with suppliers to improve processes, reduce lead times, and strengthen supplier relationships.
Prepare and present financial reports, variance analysis, and performance metrics to stakeholders across the organization.
Provide guidance and support to other departments regarding financial matters.
You're a great fit for this role, if you:
Hold a degree in finance, business, or equivalent.
Bring a minimum of 3 years experience in business controlling, finance or accounting, or as a consultant in these areas.
Possess solid project management skills, adaptability, resilience, and a problem-solving mindset.
Have a strong grasp of financial management, accounting principles and preferably also supply chain management.
Are motivated to continuously improve processes and optimize financial performance.
Enjoy working on both practical tasks and strategic decisions, aligning with our fast-paced nature as a start-up.
Have excellent communications skills, both written and oral in English, meritorious in Swedish as well.
What you'll get in return:
Cellcolabs is an entrepreneurial and exciting place to work. Tasks and challenges may be demanding, responsibilities may change over time, but we guarantee that in return we will fast-forward your personal and professional development. You'll become part of a team of driven people with the shared mission to make the world better by disrupting healthcare as we know it. Ten years from now, you'll be proud of the work you have done to improve and revolutionize our healthcare.
About Cellcolabs
Cellcolabs is contributing to better global health through efficient large-scale production of mesenchymal stem cells (MSC) which are used in advanced cell therapies. The company builds on cutting edge research from Karolinska Institutet and is located at Campus Solna.
Today, global production of MSC is almost only done for research purposes or in University Hospital laboratories. Cellcolabs specializes in industrial production of selected cells to make high quality and GMP produced cell therapies at scale - ultimately dramatically lowering the price of research as well as the treatments of the future. By producing at scale, we will speed up both the clinical development and use of advanced cell treatments.
Cellcolabs is founded and backed by some of Sweden's foremost health and life science entrepreneurs. Main owners are Takura, Vatio and Norrsken Foundation.
_____________________________________________________________________
Cellcolabs aims to attract, recruit and retain a diverse, inclusive and creative workforce. We actively encourage applications from all groups and communities. If you're not sure that you meet all of the requirements for the role, we still encourage you to apply.
This recruitment is done in collaboration with Norrsken Talent, the inhouse talent partner for the Norrsken Impact Ecosystem.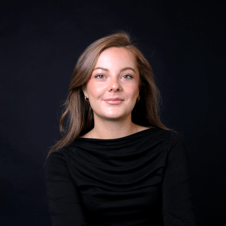 Contact
Sandra Ekdahl
Talent Acquisition Lead – Norrsken Foundation
Who are we?
We are a mix of highly dedicated, top-performing entrepreneurs, analysts, investors, developers and creatives who all believe in making the world a better place.

We share the same down to earth values and ambitions that make us thrive in a dynamic and fast-paced environment where our efforts are directed towards making good things happen in efficient ways.
We believe that the highest impact come from mutual efforts, wherefore we only hire great team players who invest a lot of hard work and dedication into their practices.
Needless to say, Norrsken is an equal opportunity employer.

About Norrsken Foundation
Norrsken is an impact ecosystem where entrepreneurs can find everything they need to make saving the world their business. Our work stems from a belief in entrepreneurship and new technology as forces that can positively impact the world.
We run award-winning Norrsken House hubs in Stockholm, Sweden, Kigali, Rwanda and Barcelona, Spain. Norrsken's five funds have raised >500mUSD to back exceptional entrepreneurs who combine profit with positive global impact: Norrsken VC, Norrsken22, Norrsken Accelerator, Norrsken Launcher and Norrsken Africa Seed Fund.
Norrsken is a non-profit, non-partisan and non-religious foundation. It was founded by Niklas Adalberth, co-founder of payment services unicorn Klarna.
Norrsken Ecosystem Jobs
·
Stockholm, Sweden
Business Controller at Cellcolabs
Loading application form
Already working at Norrsken Foundation?
Let's recruit together and find your next colleague.