Norrsken House Stockholm
·
Norrsken House Stockholm
Digital Content Producer
Are you an exceptional content producer and creative superstar who would like to use your skills to make the world a better place? Here's your chance.
As Norrsken's Digital content producer, your objective is to produce kick-ass creative work for a range of platforms and activations across the Norrsken ecosystem, including Norrsken Houses in both Stockholm, Sweden and Kigali, Rwanda. You will be part of a small and agile marketing team, working closely with our Art Director to inspire and capture the imagination of our audience, helping us push the boundaries for creative communications and branding in the impact/tech/startup space.
Role responsibilities
Creative production for a range of activations across the Norrsken ecosystem, including the Norrsken Houses, our investment funds and events. This means that you will be working with both still- and video formats across a range of digital platforms (e.g. social media, web, events etc).
Working closely with Norrsken's Art Director to develop the Norrsken brand and push the envelope for communications in the impact/tech/startup space.
Collaborate with clients and stakeholders from across the Norrsken ecosystem, from brainstorming and ideation to execution and production.

A job at Norrsken is like working at a startup: It's fast-paced and exciting. Tasks and challenges may be demanding and responsibilities may change over time. In return, we guarantee that we will fast-forward your personal and professional development, through projects you will be proud of having contributed to.
Who you are
An exceptional content producer, with an eye for the nuance and detail that brings content to life and makes it resonate with the right audience.
Comfortable in a wide variety of design disciplines (video and still images, web, social media), with an emphasis on motion design.
Deeply immersed in the digital and creative communications space. You're up to speed on the latest trends, with ideas on how we can leverage them to our advantage or push the envelope even further.
2+ years relevant work experience from creative/content production or similar.
Skilled user in Adobe Premiere Pro, After Effects or similar editing suites
Comfortable in navigating in Adobe Photoshop, Sketch and similar design suites.
Fluent in English with ability to use English as your working language.
We believe that you are fascinated by the tech/startup/impact space and share our belief in entrepreneurship and new technology as forces that can drive positive change in the world.

About Norrsken
Norrsken is a non-profit foundation dedicated to helping entrepreneurs solve the world's greatest challenges. Since we started 6 years ago, we've created Europe's largest impact Hub in Stockholm, East Africa's largest startup hub in Kigali, Rwanda, incubated Europe's largest early-stage impact VC fund and Africa's largest tech VC fund, founded some 10 companies and launched our own Impact Accelerator program. We also continue to gather some of the world's greatest thinkers for the recurring end-of-summer Stockholm Impact Week.

...But we're only getting started!
Salary & benefits
Salary is 30 000 SEK/month, 7 weeks of vacation, health allowance, pension and various insurances. The position is based at the vibrant Norrsken House in Stockholm and you will report to our CCO.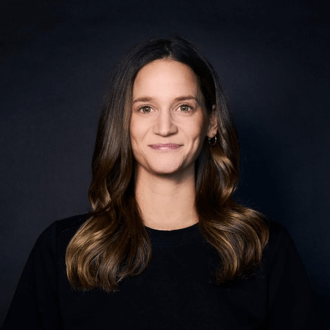 Who are we?
We are a mix of highly dedicated, top-performing entrepreneurs, analysts, investors, developers and creatives who all believe in making the world a better place.

We share the same down to earth values and ambitions that make us thrive in a dynamic and fast-paced environment where our efforts are directed towards making good things happen in efficient ways.
We believe that the highest impact come from mutual efforts, wherefore we only hire great team players who invest a lot of hard work and dedication into their practices.
Needless to say, Norrsken is an equal opportunity employer.

About Norrsken Foundation
We are a non-religious, non-partisan, non-profit Foundation with a strong belief in Effective Altruism. We support and invest in both for-profit businesses and non-profit organizations, whichever we believe is most likely to have a positive impact on society. Although we are based in Stockholm, Sweden, we see ourselves as world citizens.

Norrsken House Stockholm
·
Norrsken House Stockholm
Digital Content Producer
Are you an exceptional content producer and creative superstar who would like to use your skills to make the world a better place? Here's your chance.
Loading application form
Already working at Norrsken Foundation?
Let's recruit together and find your next colleague.