Norrsken HQ
·
Norrsken House Stockholm
Management Trainee
Do you want to be a part of the solution? We are looking for a stellar Management trainee to help us create impact across the organization.
We are hiring a superstar Management Trainee to support the Management team!
Norrsken Foundation is on a mission to put a positive ding in the universe. In our first five years of existence we've created Europe's largest impact Hub in Stockholm, launched the world's largest early-stage impact VC fund, founded some 10 companies and given birth to our own Impact Accelerator programme. We also continue to gather some of the world's greatest thinkers in the recurring end-of-summer Impact Week, aimed at challenging decision makers and celebrating role models. On top of this, we are constructing East Africa's largest hub for startups in Kigali, Rwanda. But we're only getting started. We're now ready for the next stage of our growth journey, and we're looking for top-tier talent to join our mission of helping entrepreneurs solve the world's greatest challenges.
A job at Norrsken will be demanding. Regardless if you work directly together with the management team, hands-on with an event, draw up the strategy for global expansion or support the entrepreneurs we invest in, it may be intense and challenging work. But it will also give you the opportunity of a lifetime to work on ideas and solutions that truly drive positive impact in society. And none of us here would have it any other way.
Norrsken Foundation is a place where recent graduates can thrive. A place where you can develop skills and get hands-on experience together with some of the best minds in the world. A place where you can truly put a positive ding in the universe.
Role responsibilities
Be heavily involved in all areas of the organization, in both Europe and Africa
Support in both operational and strategic processes
Work hands-on with projects relating to our physical houses, startup support, member companies, partner organizations, and our international expansion
You report to our Global Head of Strategic Initiatives and work closely with all members of the management team on a rotating schedule.
We think you'll make the most impact if you are in this role for ca 12 months, with the aim that you transition to a new role within the organization after this period.
Who you are
You are passionate about making a positive impact in the world, and see entrepreneurship as a driver of positive change
You have a curious nature and love learning new things
You enjoy rolling up your sleeves and solving hard problems
You have excelled in an area of importance to you, it could be school, sports or other extra curricular activities
You are a team player and enjoy collaborating with and supporting your team
You are able to take full ownership of a project
You are open and enjoy working in a transparent organization
We actively seek to recruit talented people from all academic backgrounds. We encourage all majors to apply and will consider extracurricular activities, academic standing and work experience when selecting candidates to interview.
About Norrsken
A job at Norrsken is more like working at a startup than a charity. It's a fast-paced and exciting place to work. Tasks and challenges may be demanding, responsibilities may change over time, but we guarantee that in return we will fast-forward your personal and professional development. Ten years from now, you will be proud of the projects and ideas you have developed and acted on together with us.
Salary & benefits
Salary is 30 000 SEK/month, 7 weeks of vacation, health allowance, pension and various insurances. The position is based at the vibrant Norrsken House in Stockholm.
We encourage you to apply as soon as possible but the recruitment will be resumed after summer holiday (mid August).
As we are a small team, we are unable to consider applicants without the existing right to work in Sweden. If you are not an EU citizen, please indicate the permit you currently have and its conditions of validity.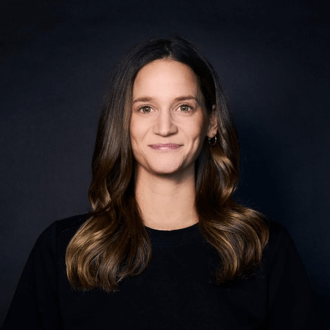 Who are we?
We are a mix of highly dedicated, top-performing entrepreneurs, analysts, investors, developers and creatives who all believe in making the world a better place.

We share the same down to earth values and ambitions that make us thrive in a dynamic and fast-paced environment where our efforts are directed towards making good things happen in efficient ways.
We believe that the highest impact come from mutual efforts, wherefore we only hire great team players who invest a lot of hard work and dedication into their practices.
Needless to say, Norrsken is an equal opportunity employer.

About Norrsken Foundation
We are a non-religious, non-partisan, non-profit Foundation with a strong belief in Effective Altruism. We support and invest in both for-profit businesses and non-profit organizations, whichever we believe is most likely to have a positive impact on society. Although we are based in Stockholm, Sweden, we see ourselves as world citizens.

Norrsken HQ
·
Norrsken House Stockholm
Management Trainee
Do you want to be a part of the solution? We are looking for a stellar Management trainee to help us create impact across the organization.
Loading application form
Already working at Norrsken Foundation?
Let's recruit together and find your next colleague.