COO at Bower
Bower are looking for a rockstar COO to join our mission of having a world free from trash!
As our current COO is changing roles due to Bower's growth, we're now ready for the next stage of our growth journey, and we're now looking for a top-tier COO to join our mission of having a world free from trash!


Your responsibilities will include, but not be limited to:
As our COO you will be leading the company across diverse business areas, be a member of the Bower management team and make sure that we scale and grow as efficiently and smart as possible. This is a unique role where we want you to be able to lead both the management team as well as the organization as a whole. Thus your responsibilities will be twofold:
Leadership of Mgmt Team:
Lead the work related to breaking down long-term strategy into business plan, in close collaboration with CEO and Management Team
Ensure execution of the business plan by leading, planning, coordinating and monitoring the work of the Management Team according to set short- mid and long term targets
Ensure that everyone in the Management Team have individual development plans that are aligned with the business plan and organizational roadmap and ensure their progress is going accordingly
Overall responsibility for ensuring scalability across the company
Define and ensure implementation of infrastructure and processes that meet prerequisites for scalable growth and geographical expansion
Identify and implement relevant KPI framework for monitoring, follow up and optimization of internal processes and performance
Ensure efficiency and data driven decision making through implementation of automated reports and dashboards throughout the organization
Perform analyses aimed at identifying room for improvements regarding operational excellence
You will report directly to the CEO.
You are a good fit if you:
Are an operational generalist, who can contribute both in the details as well as to high level strategic discussions.
Have previously managed teams of different business areas as you will be managing a multifunctional team.
5+ years experience from a General Management position in a growth oriented company
-Including formal people management with a proven track record from leading high performing teams
-Whereof +3 years as part of Management Team
-Whereof +3 years in international settings
5+ years experience from project management connected to operational excellence and ensuring scalability
-Worked as a Management Consultant or Line Manager in a SaaS company
-Including cross functional responsibilities
Proven track record of leading multiple work streams in parallel
Proven track record of driving change and growth in international contexts
About Bower
Bower is a world-unique app rewarding the recycling of all packaging. #1 on App Store with global customers like P&G, L'Oréal & Nestlé. Bower was founded in 2018 by the siblings Suwar and Berfin with the mission to make the planet a better place by incentivizing recycling. Now, we're a growing company of 25 driven and lovely people on that same mission. Join us if you're up for creating revolutionary impact!
When joining Bower, you can expect to be exposed to and influenced by extremely talented and driven people who truly care about each other and making the planet a better place. A Bowie values laughter, boldness and growth - do you?
Apply today as the recruitment is ongoing.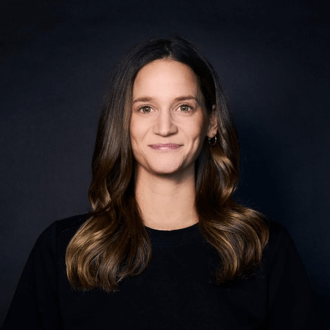 Who are we?
We are a mix of highly dedicated, top-performing entrepreneurs, analysts, investors, developers and creatives who all believe in making the world a better place.

We share the same down to earth values and ambitions that make us thrive in a dynamic and fast-paced environment where our efforts are directed towards making good things happen in efficient ways.
We believe that the highest impact come from mutual efforts, wherefore we only hire great team players who invest a lot of hard work and dedication into their practices.
Needless to say, Norrsken is an equal opportunity employer.

About Norrsken Foundation
We are a non-religious, non-partisan, non-profit Foundation with a strong belief in Effective Altruism. We support and invest in both for-profit businesses and non-profit organizations, whichever we believe is most likely to have a positive impact on society. Although we are based in Stockholm, Sweden, we see ourselves as world citizens.

COO at Bower
Bower are looking for a rockstar COO to join our mission of having a world free from trash!
Loading application form
Already working at Norrsken Foundation?
Let's recruit together and find your next colleague.