Norrsken HQ
·
Norrsken House Stockholm
CEO
Here's one of those once-in-a-lifetime opportunities. We are looking for a new CEO at Norrsken Foundation to lead the next phase of our journey to put a positive ding in the universe.
Our brilliant CEO Erik is moving on to establish and lead a new Norrsken initiative. Hence: We are looking for a new CEO at Norrsken Foundation to lead the next phase of our journey to put a positive ding in the universe.
In Norrsken's first six years of existence we've created an award winning hub for Impact entrepreneurs in Stockholm and beta launched East Africa's largest hub for entrepreneurs in Kigali. We've launched Norrsken VC - the world's largest early-stage impact VC fund and Norrsken22, a $200 million growth fund backing exceptional entrepreneurs building Africa's new tech unicorns. We run our own global Norrsken Impact Accelerator, and also continue to gather some of the world's greatest thinkers in the recurring end-of-summer Impact Week.
...But we're only getting started. We're now ready for the next stage of our growth journey, and we're looking for a top leader to join our mission of helping entrepreneurs solve the world's greatest challenges.
Your responsibilities will include, but not be limited to:
Leading Norrsken foundation strategically and operationally - scale what we're becoming great at, as well as pushing the boundaries for innovation and impact
Lead the Norrsken team, including our operations in the Regional Hubs in East Africa and Nordics (with a third one soon to be announced), Norrsken Impact Accelerator, Africa Seed Found, Global functions as well as expansion and new strategic initiatives
Lead the incubation of new Norrsken units that over time can be spun of as independent units (similarly as Norrsken VC and Norrsken 22 in the past)
Build- and nurture trusted relationships with current and future contributors to the Norrsken ecosystem
Make sure we use Norrsken Foundation's resources to create maximum positive impact in the world

You will work in close collaboration with our chairman and founder, Niklas Adalberth (previously co-founder of Klarna).
To date, working at Norrsken has been like working at a startup/scale-up: Fast-paced, exciting and where you continuously get pushed out of your comfort zone. We imagine it will continue to be so during your time as leader, and that the challenges and tasks you will focus most of your time on as CEO will change over time. We also imagine this, as for all of us at Norrsken, will be a highly rewarding time of your life, with work you will be proud to have led.
We are looking for a…:
Purpose driven leader with a genuine passion for making things better in the world
Brilliant mind, with the ability to manage complexity and combine strategic & analytical thinking with a pragmatic approach
Relationship builder, with strong ability to engage people and organizations to join forces with Norrsken on our mission
Doer, who doesn't mind rolling up your sleeves to get good stuff done
Strong people leader, with ability to bring out the best of the team
Collaborative team player with high EQ and ability to handle different perspectives
Company/start-up builder, with experience from scaling organizations. Ideally complementing private sector experience with social- or public sector
Curious and quick learner, who loves to stay up to date on societal development to maximize the organization's relevance and additionality
Global citizen, with experience from working in an international environment and enjoys traveling
And yes, you do have managerial experience and a strong track record, but we're open to many walks of life where you may have acquired and demonstrated these qualities.
Salary and benefits
The salary level for this position is 125,000 SEK, 7 weeks of vacation, health benefits, pension and relevant insurance.
Norrsken seeks to attract, recruit and retain a diverse, inclusive and creative workforce to give us the best opportunity to meet the diverse needs of our members and guests. We actively encourage applications from all groups and communities.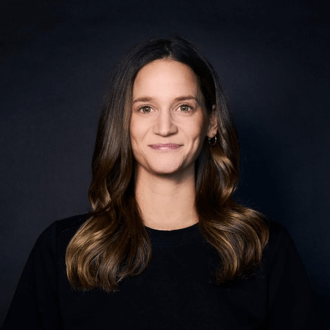 Who are we?
We are a mix of highly dedicated, top-performing entrepreneurs, analysts, investors, developers and creatives who all believe in making the world a better place.

We share the same down to earth values and ambitions that make us thrive in a dynamic and fast-paced environment where our efforts are directed towards making good things happen in efficient ways.
We believe that the highest impact come from mutual efforts, wherefore we only hire great team players who invest a lot of hard work and dedication into their practices.
Needless to say, Norrsken is an equal opportunity employer.

About Norrsken Foundation
We are a non-religious, non-partisan, non-profit Foundation with a strong belief in Effective Altruism. We support and invest in both for-profit businesses and non-profit organizations, whichever we believe is most likely to have a positive impact on society. Although we are based in Stockholm, Sweden, we see ourselves as world citizens.

Norrsken HQ
·
Norrsken House Stockholm
CEO
Here's one of those once-in-a-lifetime opportunities. We are looking for a new CEO at Norrsken Foundation to lead the next phase of our journey to put a positive ding in the universe.
Loading application form
Already working at Norrsken Foundation?
Let's recruit together and find your next colleague.