Norrsken HQ
·
Norrsken House Stockholm
House Operations Lead
Norrsken is now looking for a stellar addition to our house team as we are taking Norrsken House to the next level. As the House Operations Lead, you are responsible for the day-to-day operations of the Stockholm House. This entails being hands on with issues that arise, may it be small or large, ensuring our co-working space and its related processes and services are running smoothly. You will effectively also become a central figure for many of the 400+ impact entrepreneurs working from Norrsken House.
We are looking for a people person who loves getting things done, a problem solver with a service-minded attitude. You will report to the General Manager Nordics.
Work tasks will include, but not be limited to:
Overseeing day to day operations of the Norrsken House Stockholm, ensuring it is fully operational and the house is at the forefront of efficient ways of working
Being hands on and fixing day-to-day issues that arise, this can entail meeting room issues, system errors or member portal issues.
Constantly be looking for ways to improve our house operations to ensure we provide the best working environment for Impact entrepreneurs.
First point of contact for contracted collaborators for areas such as meeting room tech, facility management errands or building access and security etc.
Responsible for managing help queries and solving Zendesk tickets relating to the house and facility issues
With support from our greater House team, be part of driving the Norrsken community culture by owning and driving some of our community events like the member breakfasts, after works and Lunch N Learns.
Manage our team of exceptional students volunteering as welcomers
What we hope you'll bring to Norrsken:
Probably new in your career or a few years of relevant experience 
You are a doer who buys into Norrsken's vision of supporting entrepreneurs viewing some of the world's biggest problems as their business opportunity
A problem solving attitude, service minded at core and thriving in a fast paced entrepreneurial environment
A go-getter, not afraid of rolling up your sleeves and coming up with new solutions
Basic level of Swedish is an advantage as you will be dealing with many different stakeholders and vendors
A job at Norrsken is more like working at a startup than a charity. It's a fast-paced and exciting place to work. Tasks and challenges may be demanding, responsibilities may change over time, but we guarantee that in return we will fast-forward your personal and professional development. Ten years from now, you will be proud of the projects and ideas you have developed and acted on together with us.

About Norrsken
Norrsken Foundation is on a mission to put a positive ding in the universe. In our first five years of existence we've created Europe's largest impact Hub in Stockholm, launched the world's largest early-stage impact VC fund, founded about 10 companies and given birth to our own Impact Accelerator programme. We also continue to gather some of the world's greatest thinkers in the recurring end-of-summer Impact Week, aimed at challenging decision makers and celebrating role models. On top of this, we have just opened East Africa's largest hub for startups in Kigali, Rwanda.
...But we're only getting started. We're now ready for the next stage of our growth journey, and we're looking for top-tier talent to join our mission of helping entrepreneurs solve the world's greatest challenges and arrange our extraordinary events.
Salary & benefits
Salary is 30 000 SEK/month, 7 weeks of holiday, health allowance, pension and various insurances. The position is based at the Norrsken House in Stockholm.
Sounds like you? We encourage you to apply as soon as possible as recruitment is ongoing.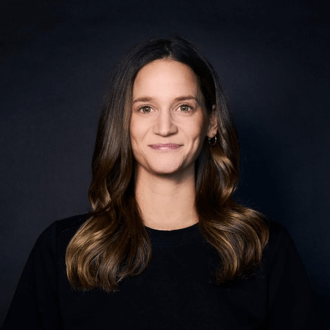 Who are we?
We are a mix of highly dedicated, top-performing entrepreneurs, analysts, investors, developers and creatives who all believe in making the world a better place.

We share the same down to earth values and ambitions that make us thrive in a dynamic and fast-paced environment where our efforts are directed towards making good things happen in efficient ways.
We believe that the highest impact come from mutual efforts, wherefore we only hire great team players who invest a lot of hard work and dedication into their practices.
Needless to say, Norrsken is an equal opportunity employer.

About Norrsken Foundation
We are a non-religious, non-partisan, non-profit Foundation with a strong belief in Effective Altruism. We support and invest in both for-profit businesses and non-profit organizations, whichever we believe is most likely to have a positive impact on society. Although we are based in Stockholm, Sweden, we see ourselves as world citizens.

Norrsken HQ
·
Norrsken House Stockholm
House Operations Lead
Loading application form
Already working at Norrsken Foundation?
Let's recruit together and find your next colleague.