Business and Growth Manager at Eljun
Want to be a part of a community that shares and drives sustainable change? Join Eljun and make a mark in the revolution of e-Mobility!
Eljun is building an e-Mobility ecosystem, eNetwork, by connecting any number of private charging hosts and charging point operators (CPOs) to an open and decentralized EV charging platform. To rapidly expand the presence of this complex but seamless technical and commercial integration we rely on widely supported EV-centric open standards. To a certain degree, it's actually the core of what we are trying to achieve. We want to create a community that shares and drives sustainable change. We believe that good energy should be accessible for everyone, doing good for the community and your wallet. Our platform enables you to make a sustainable impact by optimizing the use of resources in a cost-efficient way. Welcome to the evolution of e-Mobility! 
About The Role
We are looking for a Business and Growth Manager with a passion for sustainability and revolutionizing the way we think about renewable energy and e-Mobility. You will be driving business development, strategic decision making, product development, measurable marketing and interaction with customers and partners. You will have a vital role in the company and will report and work directly with the CEO to create and own product strategies, rallying internal growth plans towards common goals and leading customer discussions and initiatives to move the needle.
You will be responsible for generating and qualifying leads to the overall business. You'll have a strategic impact to cater for the overall growth and as a key member of a growing team, you'll directly contribute to our future success. As our Business and Growth Manager you will:
Be at the absolute front line, responsible for generating interest in prospects who might not even know yet they have a need for our platform
Be responsible for identifying and contacting new business leads, reaching out, engaging with potential customers and being an ambassador for our mission
Create business growth and competitive advantage through innovation, partnerships & market transformation
Managing cross-functional workflows
Contribute to drive Eljun's sales strategy and being customer centric in your approach

What we hope you'll bring to Eljun:
2+ years of relevant work experience, for example as a B2B sales representative, project manager for a consultancy firm or within business development
As we are a tight knit team, we are looking for someone that is willing and able to have a strategic mindset as well as rolling up their sleeves and getting stuff done on an operational level
A genuine passion for making things better in the world and thriving in a fast moving environment
Project management experience and strong ability to scope and sequence the key tasks necessary to accomplish a particular objective
Have the ability to build and maintain customer relationships and you fuel your energy from diverse and meaningful encounters
As you will have both internal and external stakeholders, it is crucial that you have solid stakeholder management skills and are well-versed in various customer dialogues
Fluency in English and Swedish is a must
An urge to always wanting to learn and improve your craft and having a problem solving mindset
A job at Eljun means working in a fast-paced and exciting environment. Tasks and challenges may be demanding and responsibilities may change over time. In return, we guarantee that we will fast-forward your personal and professional development.
What we can offer you
A competitive salary and participation in our employee stock option program
A high pace and a opportunity to grow
Access and work at the Nordic center for impact; Norrsken House
Flat hierarchies. Short decision paths. Good working atmosphere
If you prefer autonomy and freedom, Eljun will grant you plenty of both!

About Eljun
We leave politics and large company hierarchy at the door. We want to be more than just another green company that wants to save climate change problems, we want to make a real and sustainable change in how we live and utilize resources we already have. We believe that the problems will be solved by green entrepreneurs and regular people that together want to be a part of the solution. Join us and be a vital part in leading the development of the new green energy system that will be powered by the people.
At Eljun, we see a decentralized energy system with producers, prosumers, and consumers directly sharing green energy and value within the community. To begin, we are creating the "Airbnb of charging stations" where people can open up their own charging stations when not in use and earn passive income on an otherwise unused asset. Win for green entrepreneurs. Win for EV owners. Win for the environment.
Being part of Eljun is not just being a customer or an employee, it's about being a member. Come win with us! Apply today!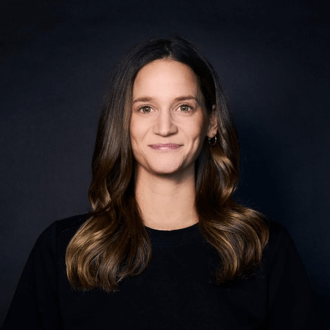 Who are we?
We are a mix of highly dedicated, top-performing entrepreneurs, analysts, investors, developers and creatives who all believe in making the world a better place.

We share the same down to earth values and ambitions that make us thrive in a dynamic and fast-paced environment where our efforts are directed towards making good things happen in efficient ways.
We believe that the highest impact come from mutual efforts, wherefore we only hire great team players who invest a lot of hard work and dedication into their practices.
Needless to say, Norrsken is an equal opportunity employer.

About Norrsken Foundation
We are a non-religious, non-partisan, non-profit Foundation with a strong belief in Effective Altruism. We support and invest in both for-profit businesses and non-profit organizations, whichever we believe is most likely to have a positive impact on society. Although we are based in Stockholm, Sweden, we see ourselves as world citizens.

Business and Growth Manager at Eljun
Want to be a part of a community that shares and drives sustainable change? Join Eljun and make a mark in the revolution of e-Mobility!
Loading application form
Already working at Norrsken Foundation?
Let's recruit together and find your next colleague.